How Open Fire Traditional Cooking Affects Families in Bago
Bago is a mountainous and coastal component city located 21.5 km from Bacolod City, the capital of Negros Occidental. Endowed with a vast and long stretch of rolling plains-carpeted with rice, sugarcane, corn, coconut, and other high-value crops, it is also traversed by the widest river in the province, the Bago River, which starts from the northeast slope of Mt. Kanla-on and drains into Guimaras Strait. Farming and fishing are the main sources of income for the people of Bago.
Roselyn is a street food seller who sells fishball, dynamite (long green chili stuffed with cheese), and kikiam that she was able to start through the Livelihood Program of the local government. She lives in a house of 12 members – sharing it with her parents, her family, and her brother's family. They have a small garden where they get some of the vegetables that they cook for their food.
Roselyn is the one in charge of cooking in their house. She uses a clay pot and wood as their main fuel. But during the rainy season, if they ran out of wood and since it's hard to dry wood, they would buy charcoal. She also cooks the food that she sells for her food cart business using the clay pot.
According to her, the clay pot easily breaks so they need to buy a new pot every 1-2 months which costs them 50 pesos. For them, gathering wood is very challenging as they need to travel to a different barangay every Sunday and pay 250 pesos for a tricycle as their mode of transportation to get to that area. "We can't afford a gas stove and electricity is expensive, that's why we use wood", she said. The smoke emitted every time she cooks is also a challenge for her.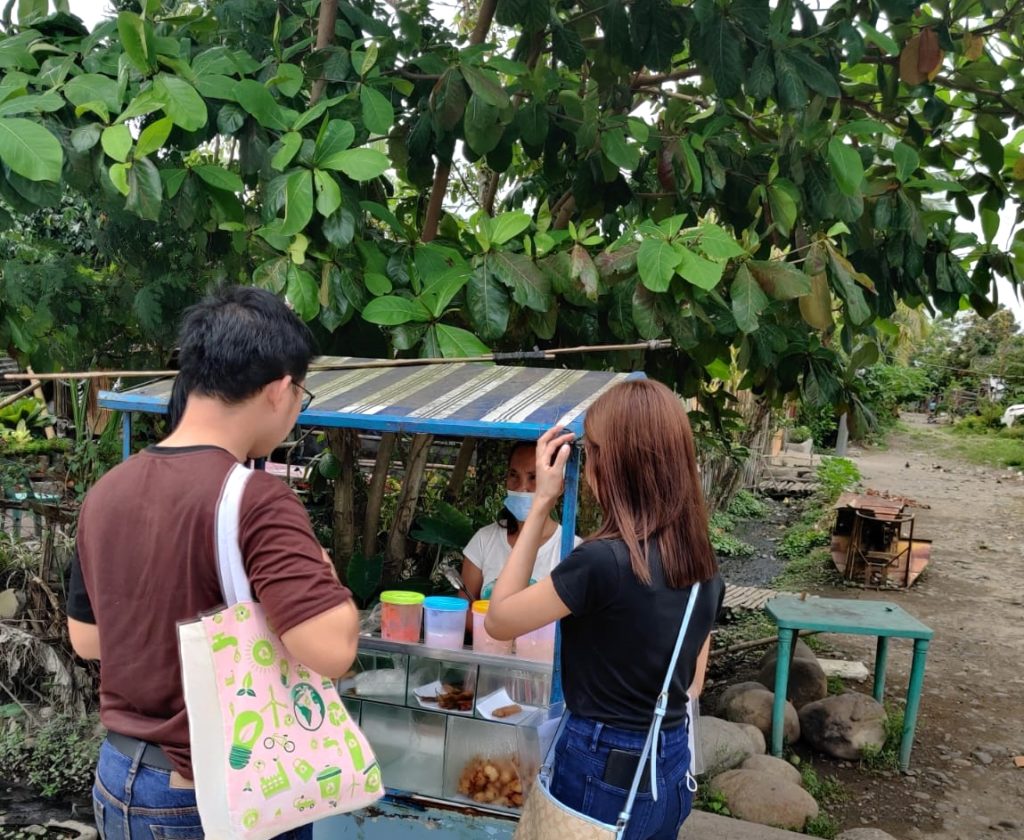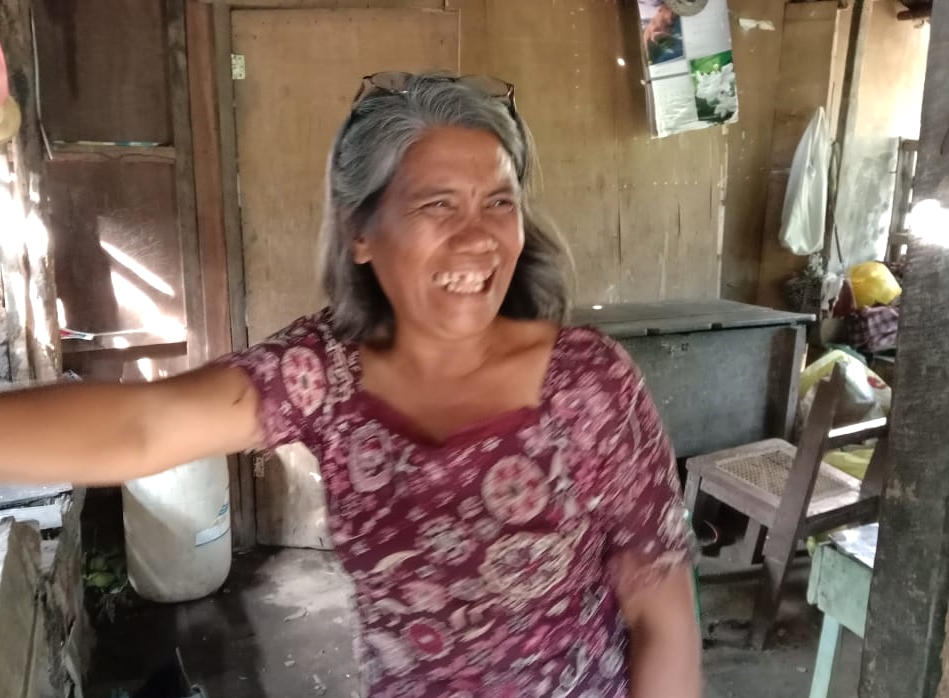 Helen lives in a rural barangay of Bago. As a widower, she raised her children on her own for many years. Now, she only lives with her two sons who are working at a sugar farm, while the others have their own families already.
Like their neighbors, Helen collects wood everyday that she uses for cooking their food. "I mostly use wood but sometimes I also use coconut husks and bamboo. I use these because it's free, and I can get them around our area."
Helen has been using the open fire cooking method for 50 years already, and she said that the only challenge she encounters every day is the smoke she inhales and it also hurts her eyes. When asked if ever she'll have a chance to switch to a different method of cooking, she answered, "I would want a wood-fuel stove that can cook food faster. I'm already used to using wood for cooking. I don't think I'll be comfortable with gas, and electricity is expensive."
Monina lives in a rural barangay of Bago with her husband and six young children. She uses an open-fire traditional method to cook food for her family, using wood, bamboo, and coconut husk as the fuel. Her husband built their stove using two metal bars.
All family members help in gathering wood. For them, it's easy to gather wood as they can find it around their area. She mostly cooks rice and vegetables, sometimes fish depending on the budget and if there's something to cook. When cooking, what she finds challenging is the smoke emitted that she inhales, especially their kitchen is inside their small home which is poorly ventilated. "An LPG or electric stove is not something we're interested in using as we can't afford it. I just wish there's a way that I can cook faster with less smoke using wood."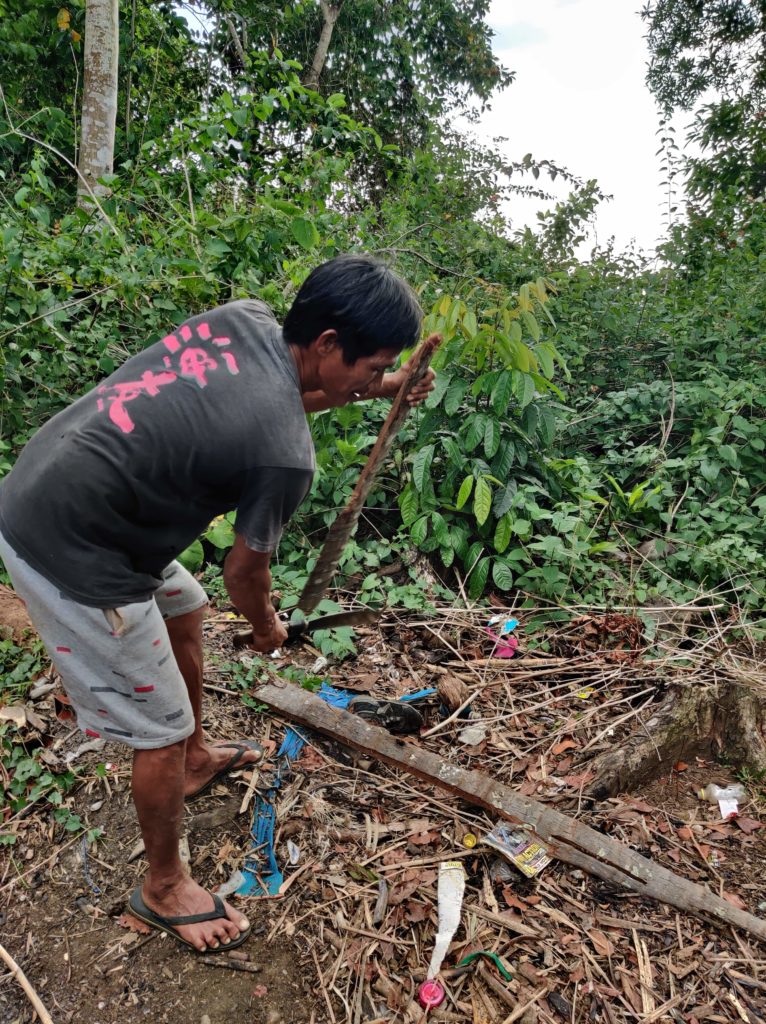 Michelle is a single mother who raises her three children on her own. Her oldest son has been helping her in making ends meet by working at a sugarcane farm. She's proud of her daughters as they are academic achievers in their school.
She and her two daughters cook their food using a traditional metal bar stove but they also use a clay pot sometimes if they want to cook faster. They spend 21 hours per week gathering wood around their area. The main reason why they use wood for cooking is that it's free and will not add to their daily expenses.