Lalong, the Beauty of Nature and its People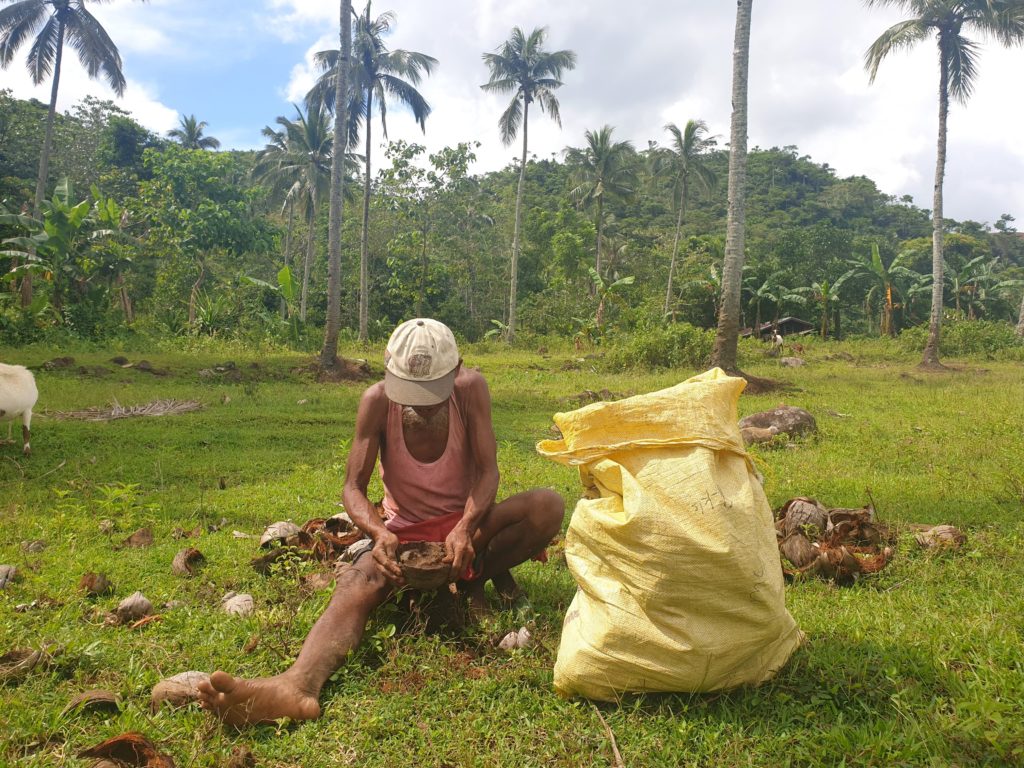 Lalong, located in the municipality of Calatrava, Negros Occidental, consists of 14 sitios and has extravagant views of nature, having long valleys of rice fields in its surrounding, popularly referred to by the locals as mini rice terraces of Calatrava.
The main source of income of Lalong residents are mostly agri-based:  planting rice and other crops, and raising pigs.
A substantial number of households depend on the traditional way of using wood for fuel. Majority find firewood gathering in forests an added burden to their daily struggle of toiling in the fields and piggeries. It is a necessity however that they cannot forgo as there is not enough to spare from their meager incomes to buy gas-fueled cooking equipment.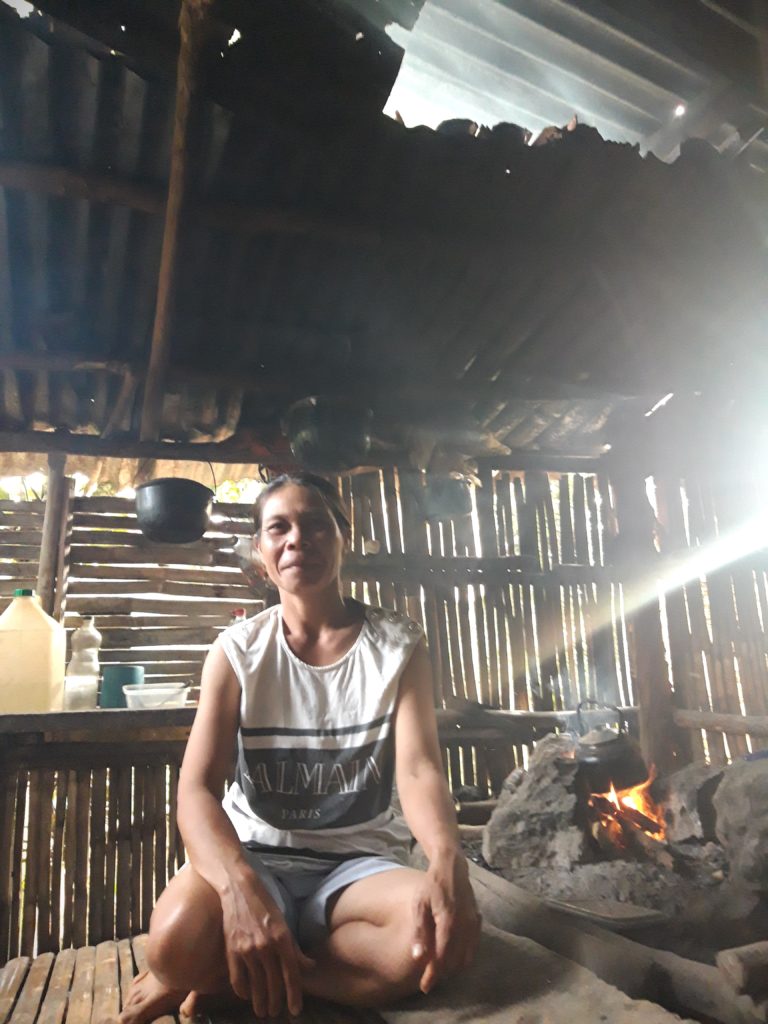 38 years old Rhea, her husband and 2 daughters all work doing labor in a sugarcane field. With no other source of income except their irregular earnings, they cannot afford to buy gas-fueled equipment, so they still rely on the traditional way of using firewood for cooking.
Upon learning about Project Buhay, the family expressed their excitement and interest as well as hope that they too will benefit from it, saying that receiving the stove will have positive impact on their daily routines, considering that all of them have jobs and does not have much to spare in between work and rest time.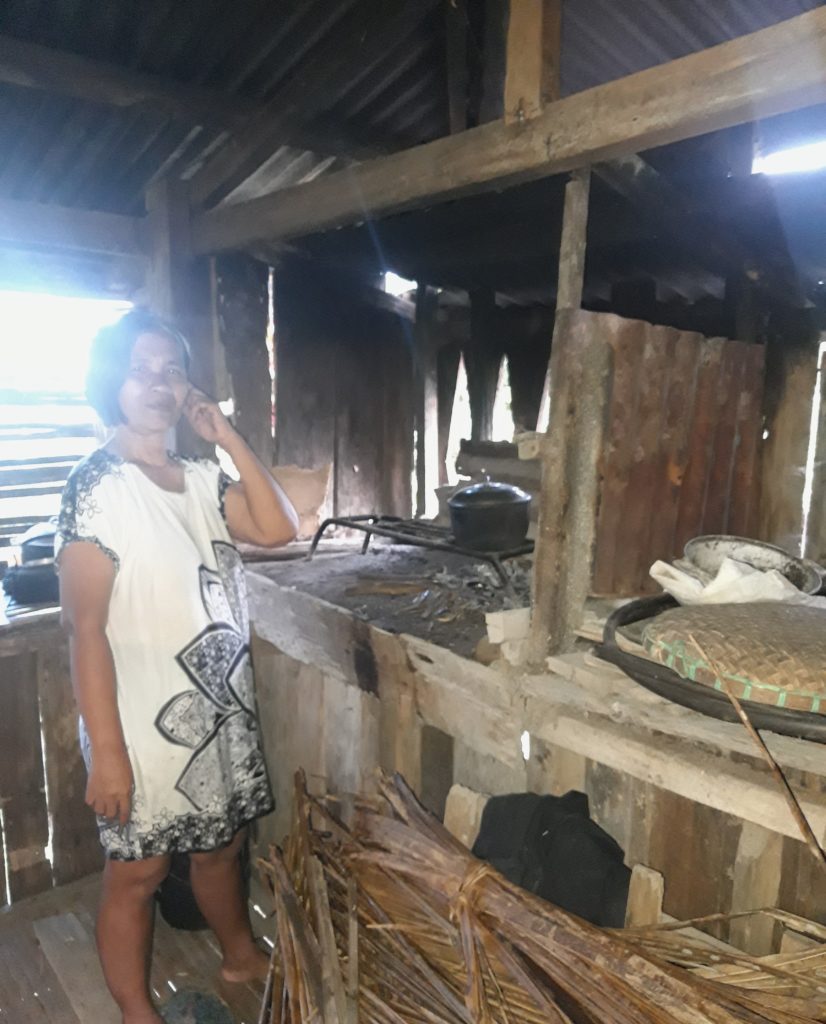 Inrequeta, 69 years old, lives with her husband in Sitio Panggias-giasan. She takes charge of collecting firewood for their daily use because her husband who has prostate cancer has been advised by his physician not to lift nor carry heavy objects.
Inrequeta said gathering firewood is always a struggle that she would gladly do away with, or at least lessen, given the chance to use another alternative equipment for cooking. She said that it usually takes her 2 hours to find, collect and bring home firewood from the forest. It is all the more hard during rainy days when she will be left drenched carrying wet, heavier firewood which when used also emits so much smoke that hurts her eyes when cooking.
Becoming a recipient of the Project Buhay stove will be a huge weight off her shoulders, literally and figuratively speaking.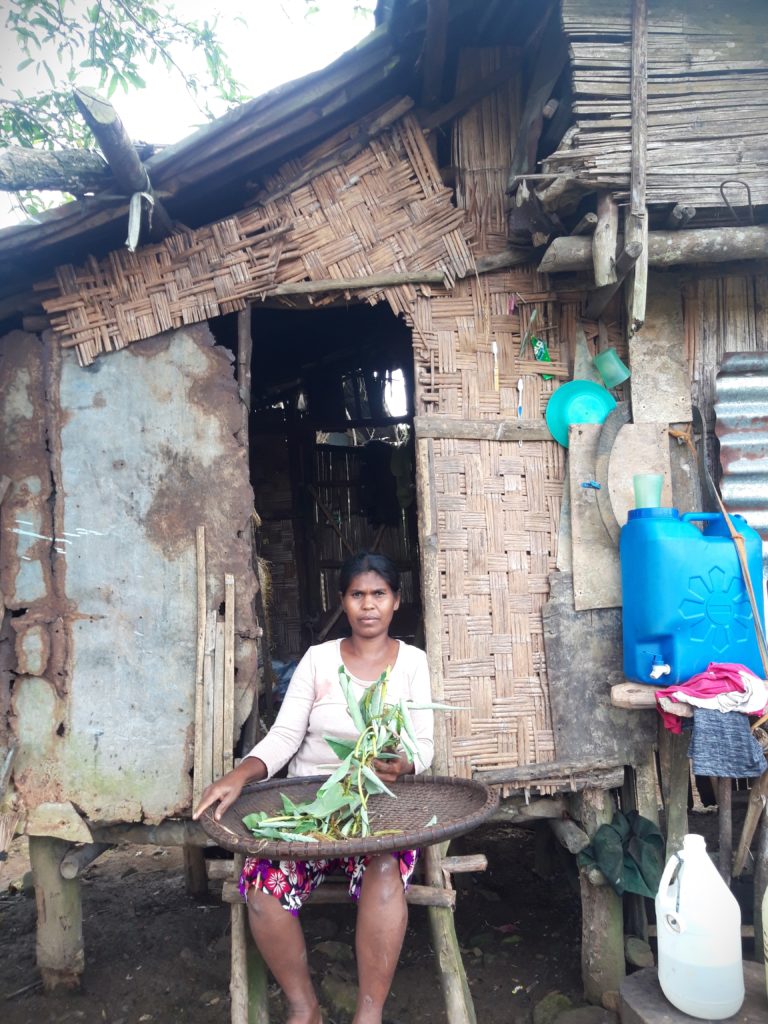 Fernie, 46, is a resident of Sitio Calapnusan, and lives with 7 other household members including her husband, who does labor for a living.
Despite their simple and hard life, Fernie said she is content and happy. Making ends meet, however, is still a daily struggle, she said, because they are a huge family.
Fernie's family still practices the traditional way of cooking using firewood for fuel. They are used to it, but since the kitchen is situated just a few steps away from where the family sleeps and with no walls dividing the area, smoke easily flows from the kitchen to all parts of the house. It is a constant hazard to everyone who has to endure the heat and smoke daily.
Firewood gathering, Fernie said, has been a real struggle and quite tasking as well, because it takes Fernie and her husband 3 long hours to do so. An alternative cooking equipment that will require less firewood and would emit less smoke will not only be practically beneficial to the family, but to their health as well.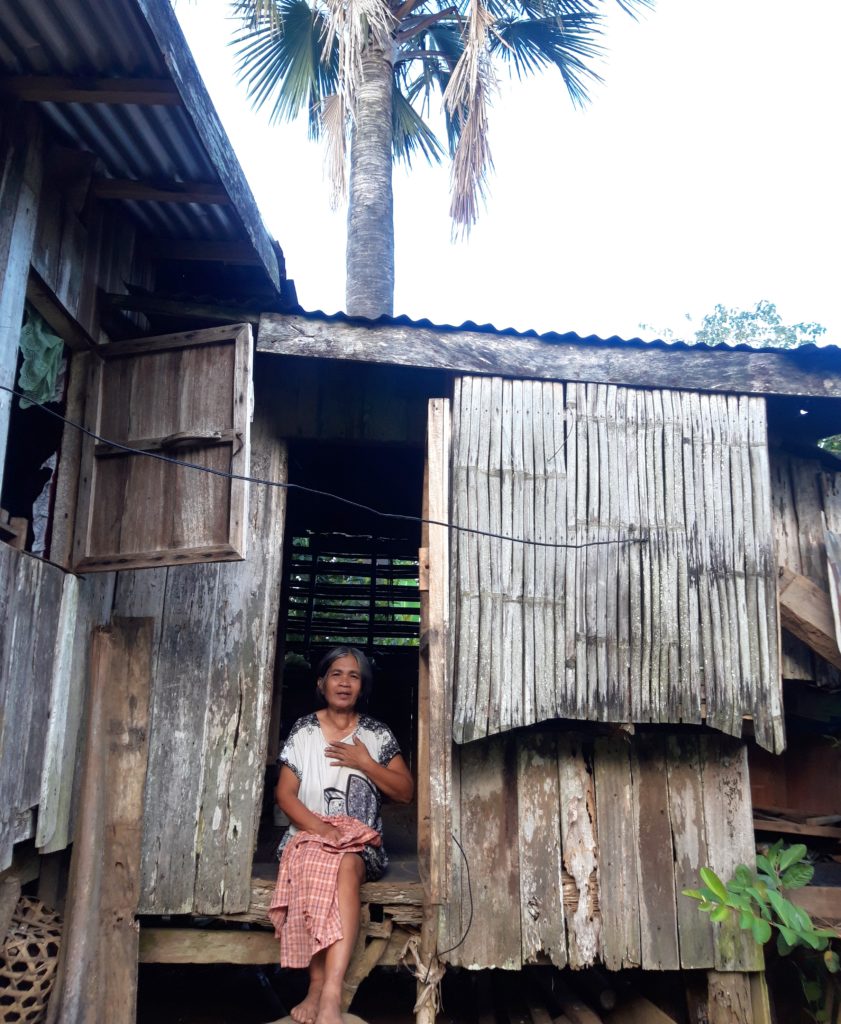 Felicidad is 60 years old, and lives alone. She uses coconut husks as fuel for cooking because she says it is the easiest for her to get and carry. Coconut husks however emit a lot of smoke that makes her eyes tear up every time she cooks.
Felicidad is not keen on using gas for cooking as she admits to not trusting it as a safe fuel for her to use. She is however open to explore the use of an alternative wood/charcoal fueled stove so she can avoid getting teary-eyed while cooking.
Felicidad said it will be a great help to her if she can be one of the recipients of the Project Buhay stoves especially because she lives all alone.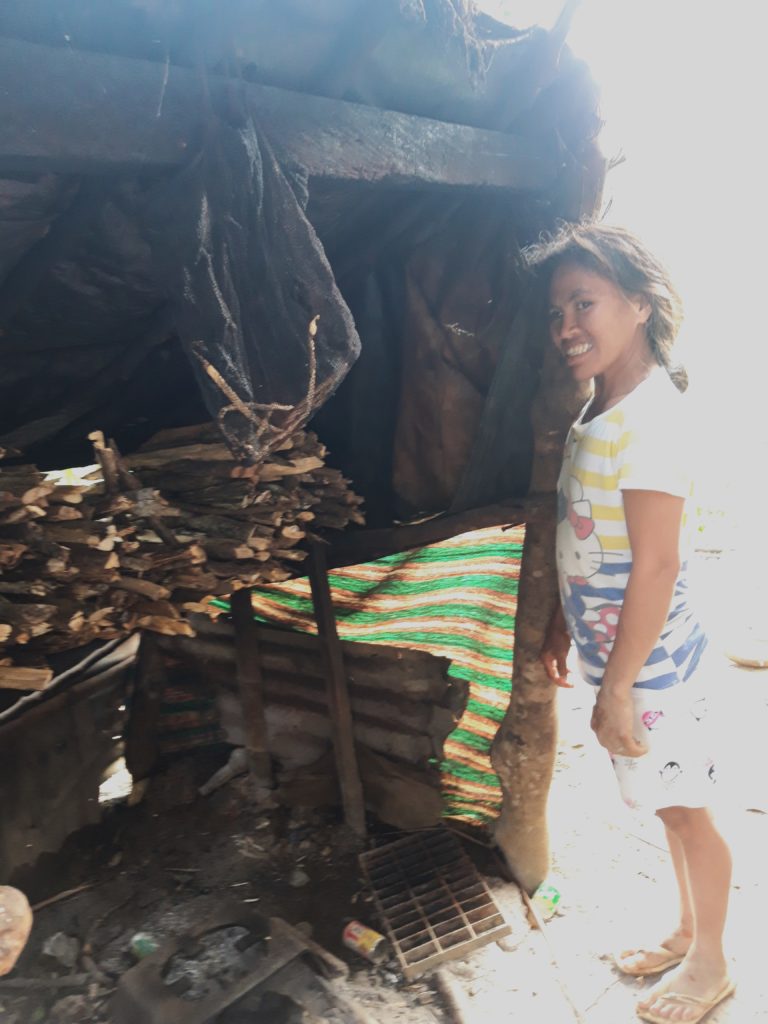 During one of our visits in the community, we came upon Elinita Hemarangan in Sitio Calapnusan. She invited us for coffee at her house and upon getting there, she went to prepare the coffee only to realize that she had run out of hot water! She then proceeded to heat a pot which she clearly had difficulty doing as the firewood on hand was still a bit wet, and she took longer than usual to start a fire because of it.
While obviously struggling, Elinita expressed her frustration, saying that if she can, she would gladly exchange her current way of cooking to a better alternative, adding that even the act of just blowing on the wood to start a fire is a task she will gladly do away with.